Welcome to
the Abans
Way to Life!
Abans Group of Companies has been built through entrepreneurial spirit and an authentic sense of empathy for people. For more than 50 years, we have been paving your Way to Life. This is our passion. This is what defines us.
Read More
Scroll to
EXPLORE
Mrs. Aban Pestonjee
Chairperson
"My passion has always been to enhance everyday life for everyone. The world is rapidly changing, making the need to focus on healthier choices, and protecting the surrounding environment more important.
Furthermore, we strive to be one step ahead in
innovation and technology, to continuously empower
people with a better way to life."
Mrs. Aban Pestonjee
Chairperson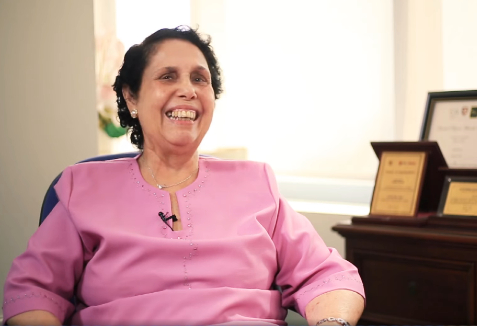 Abans Group of Companies is diversified and ever-growing. The products and services that the Group provides offer smart and easy solutions to all.
Services under Retail
---
Wielding technology and precision into your 'way to life'. On our way to enhance every aspect of your life, we not only cater for homes and individuals, we also provide custom-made solutions for businesses.
Through the wide network of international partners, we bring the best in IT and smart technologies to you. From work, to education, to time in leisure, we ensure you make the most of your time.
Bringing the latest in innovation to you, backed by Abans' solid trust and dependability.
Powering your journey ahead with Abans' solid dependability. From two wheelers, to three wheelers, to the world leader in automobile innovation, Hyundai motor vehicles.
Brings world renowned brands that are specifically curated for you. The selection is wide and caters to the different aspects of your life. Come and see what we have to offer.
Reflecting advanced technology, impressive performance, and tenacious durability, Abans Solar PV Systems present a distinctive approach towards harnessing solar energy as electricity on your home or business premises.
Services under Services
---
Waste Management
Hygiene service management
Built environment management
Resource recovery
Project consultancy
E- Waste management
Hard Services
Soft Services
Maintenance
Hygiene services
Corporate services
Security services
TV Advertising
Digital media advertising
Press advertising
Radio advertising
PR
Media buying
Event management
Printing services
Hoardings management
Flex printing and installation
Roundabout landscaping
Services under Engineering
---
Electronics for Household Appliances
Electricals for Household Appliances
Central Air Conditioning
Mechanical, Electrical and Plumbing Solutions
Elevators and Escalators
Building Management Systems
Engineering and Maintenance services
Abans Central Air Conditioning Department
Services under Real Estate
---
The CCC Residences are Abans Group's first foray into residential real estate. The apartment residences housed at the CCC mixed development project offer luxuriously comfortable living and waterfront views.
The CCC Mall heralds Abans Group's involvement in commercial real estate and currently houses some of the world's best brands, an extensive, international food court and a multiplex cinema. The CCC Business Hotel, due to begin construction shortly, is Abans Group's keystone project for further involvement in Sri Lanka's well-regarded hospitality & tourism sector.
Abans Group has invested strategically in the development of world-class warehousing and distribution facilities to facilitate its bricks & mortar and e-commerce operations across Sri Lanka. Our warehouse facilities in Kadolkale are home to over 200,000 sq.ft. in warehouse space along with private and public bonded areas.
Services under Logistics
---
Backed by our global agent network and partnerships with leading shipping lines and airlines, we offer our regional customers a range of cargo consolidation and delivery expedition services.
Operating over 350,000 sq. ft. of warehouse space, equipped with the latest material handling equipment and a warehouse management system, our facilities at Kadolkale are available to meet the demands of local and regional customers requiring bonded facilities. By the end of 2021, our facilities will also include a temperature-controlled warehouse to manage storage of perishable and sensitive goods.
Our 30+ strong vehicle fleet consisting of prime movers, 20' trailers and 40' trailers is complemented by a fleet of 20' and 40' outsourced trucks and adheres to the strictest of safety & operational standards. Our trucks are installed with GPS tracking and are monitored for fuel usage, truck utilisation and route efficiency.
We are experienced in managing the logistics of cargo for special projects, particularly oversized, multi-dimensional or critical cargo such as factory and construction equipment, and wind turbines.
With a highly experienced wharf department, we strive to streamline and expedite customers' clearing and forwarding needs. Along with other value added services, we cater to managing entrepôt requirements as well.
Conveniently situated from Colombo's port, airport, free trade zone and main highway exits, our Kadolkale container yard facility is equipped with a reach stacker with a lifting capacity of 45 tonnes and CCTV surveillance. The yard also includes 51 plug-in points supported by two generators which expedite pick-ups and drop-offs. We also undertake rental, leasing, repair and fabrication services for reefer and dry containers as per customer requirements.
We offer a range of 3PL and 4PL services such as warehousing, distribution, supply chain planning and optimisation.
Introduction
Discover the enhanced way to life with Abans Group of Companies. We are diversified across 5 sectors. Come explore our wide range of operations under each of the sectors.
Select a Sector to view the businesses
Awards
Excellence in Performance
Scroll to
EXPLORE
Scroll to
EXPLORE
Working with Us
Enhancing potential and unleashing passions. Explore a career at Abans Group and join a network of diverse people.
Read More